Site protected by SSL security
Companies
Sparrow Research Limited provides suitable respondents for companies wishing to conduct market research focus groups, mainly in the Derby and Nottingham area.
We use online facilities to continually recruit new respondents and to update the details of existing ones already in our database.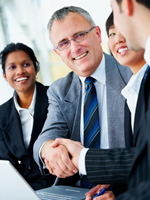 We are constantly adding to our database. This records a large range of demographic data on each respondent held in accordance with the Data Protection Act 1998.
We are experienced in recruiting for all types of research with respondents who are consumers, professionals and business executives, as well as involvement in web-usability, IT, financial, health sectors and many more.
We work on a regular basis for a large number of UK clients including research companies, advertising companies, fieldwork companies and independents.
Find out all about us by visiting the About Us section of our site.
If you would like to speak to us about a project or to find out what we can do for you please contact us.